We are Aliya
Wealth is more than money.
Wealth is freedom, security, philanthropy, legacy and—ultimately—responsibility.
The word Aliya denotes elevation. From a bird's-eye view we benefit from the perspective required to create and maintain wealth for generations to come. We are Aliya.
About Us
A history of innovation.
We represent and manage an exclusive community of families investing together with the aim of creating something rare: limitless value.
Family Office
We share a common vision.
Whether it is capital management, governance, generational wealth planning or philanthropy, we tirelessly strive to provide added value. We share a common vision with our partners, professional staff, and member families in dedication to the highest level of ethical service and maximal results, guided by two principals:
Unbiased integrity
We fight for the best use of the capital we manage. As a matter of strict practice, we put our capital only into opportunities that provide the most compelling investment rationale.

Comprehensive Service
At Aliya we see the family office going far beyond sourcing, researching, evaluating and investing. We advise on governance, generational planning, and philanthropic work.

We Are Aliya
We don't just watch our capital. We are committed to watching it grow over the long term.
Our Guiding Pillars Include:
Diversification
Risk Management
Value Investing
Portfolio Optimization
Cost Sensitivity
Liquidity
Humility
Investments
We're on the hunt for value.
Our dedicated team of affiliated analysts watch markets many have never heard of, always with an eye to take advantage of opportunities as they appear.
Disruption
We live during historic times.
The Century of Disruption has forever changed the way we do business, consume, and connect. Innovative and disruptive companies are quickly becoming the norm. We are tirelessly researching and discovering our own ever-growing proprietary list of tomorrow's winners, today.
We are not complacent. We are not passive.
We are disruptive.
Sports Finance
The future of sports is bright.
Aliya provides U.S. professional athletes with alternative financing solutions, placing primary emphasis on risk management and consistent returns. Our goal is to help athletes achieve liquidity when traditional financing is not available. The strategy benefits from an emphasis on fundamental, bottom up credit analysis and strong, longstanding industry relationships.
Disciplined Underwriting
Low Default Rates
Asymmetrical Risk/Reward
Leste Group
We've teamed up with Leste.
We have teamed with Leste Group, a market-leading alternative investments platform focused on delivering consistent and superior risk-adjusted returns. Leste's bespoke investment solutions span the globe, and utilize a wide range of strategies covering:
Public Markets
Private Equity
Real Estate
Structured Credit
Litigation Finance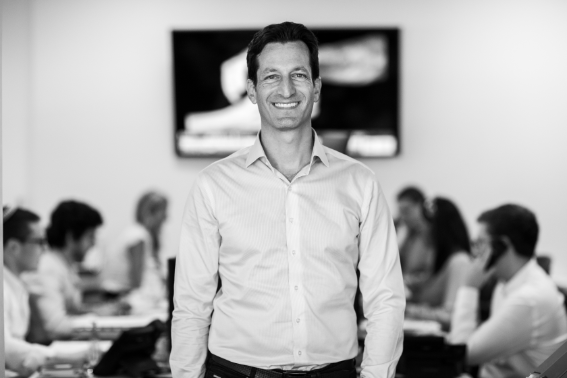 Contact
We are Aliya.
1450 Brickell Avenue, Suite 2600, Miami, FL 33131, USA
+1 305 831 4999